Use LinkedIn to
its full potential
Save up to 6 hours a day
Get 10x more leads
Save money on Lead Generation
Double your response rate
No risk for your account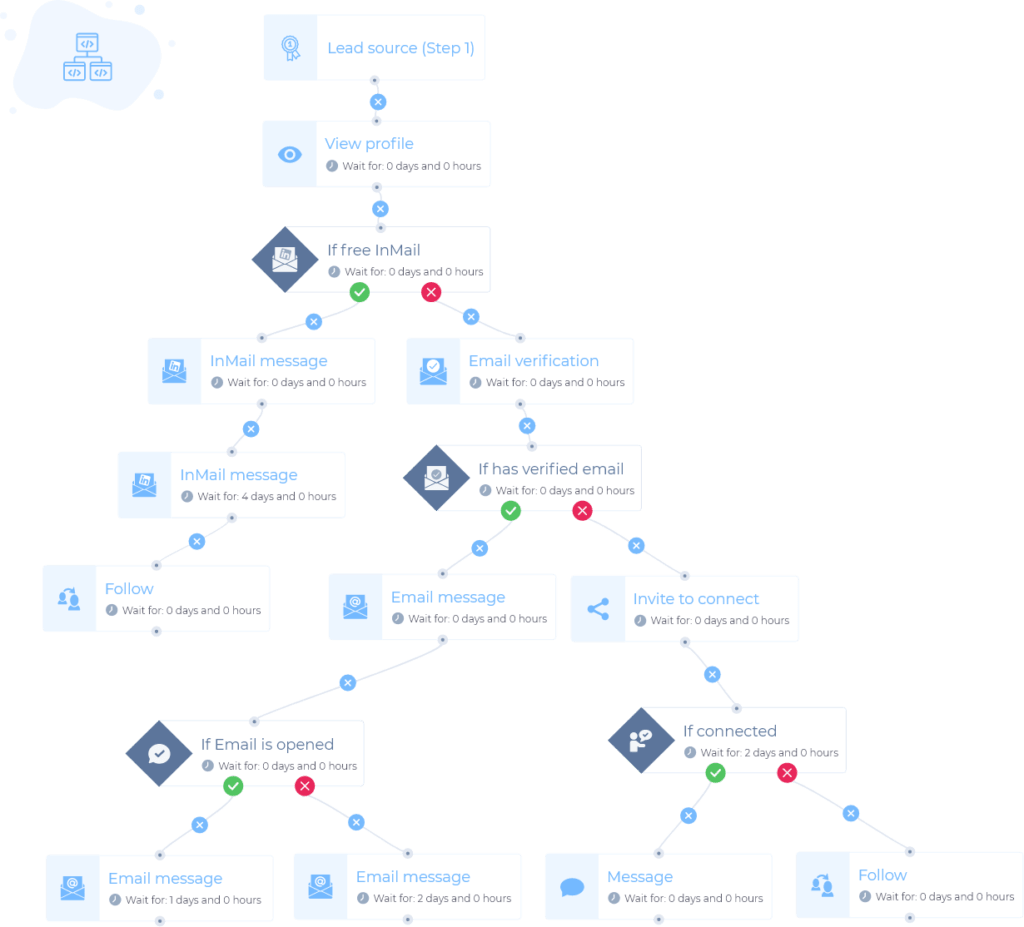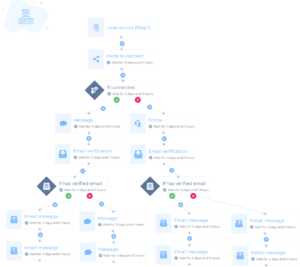 Now you can create campaigns combining emails, connection invites & InMails under just one solution. Best of all, Smart Sequences allow you to create different scenarios for your workflows depending on the prospect's behavior. Check out our templates with real data that you can immediately use.
I want to see them all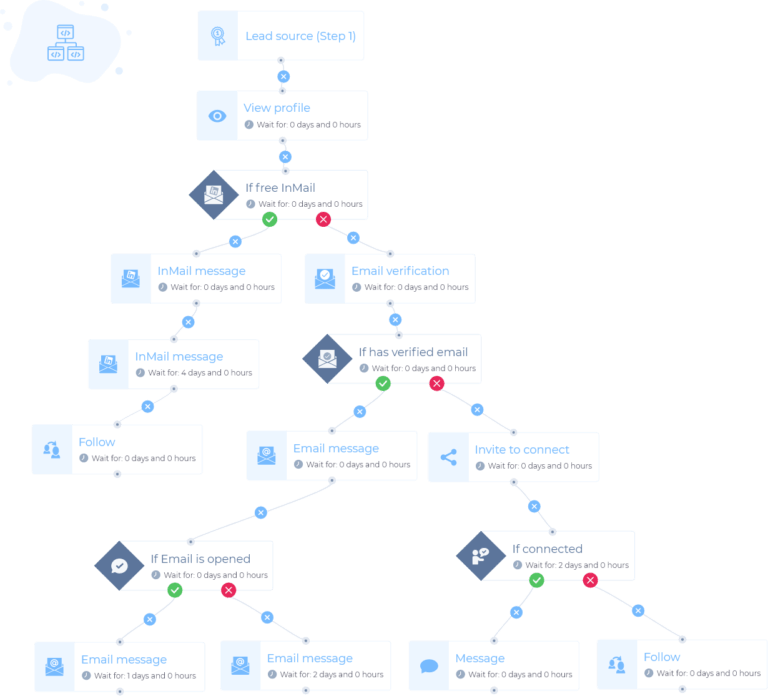 Bunch of ways to generate leads
Filter for your ideal prospects using one of our targeting options. Run searches from LinkedIn Premium, Sales Navigator, import your own csv file or copy the url of a LinkedIn post to engage with all the people that reacted to it. Also, there is an option to use Sales Navigator Lead lists.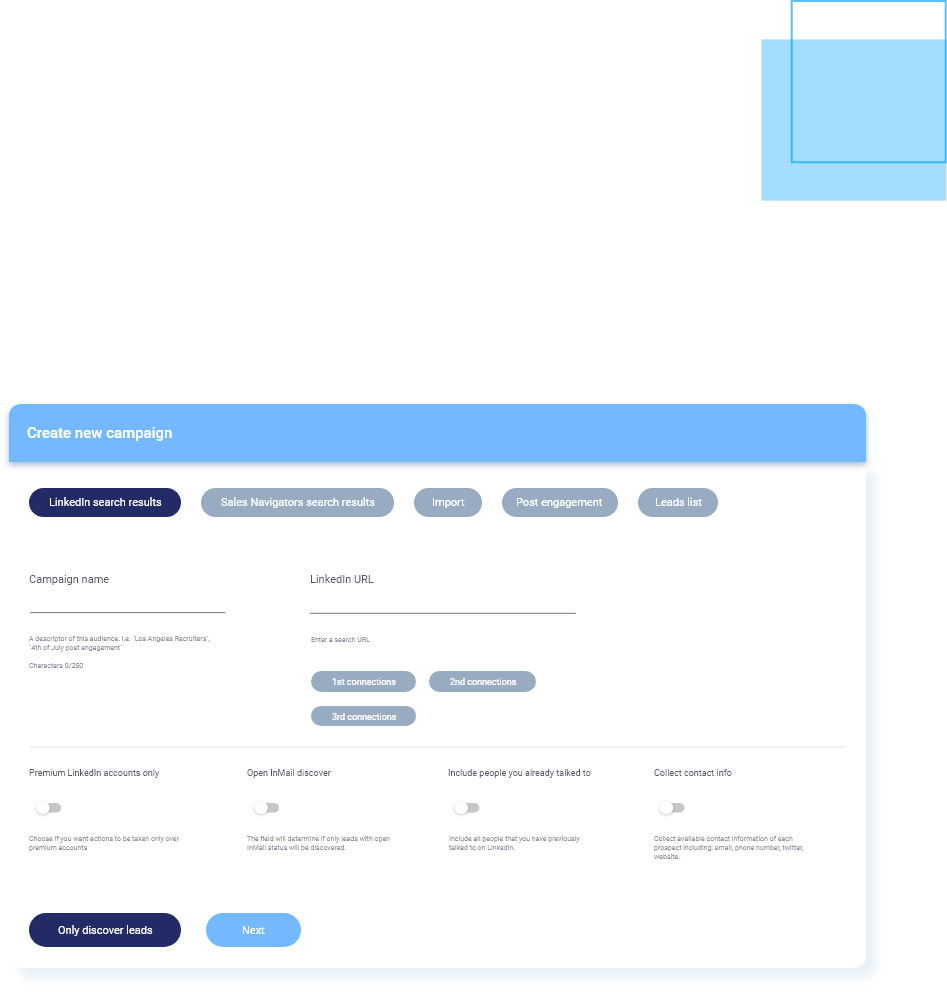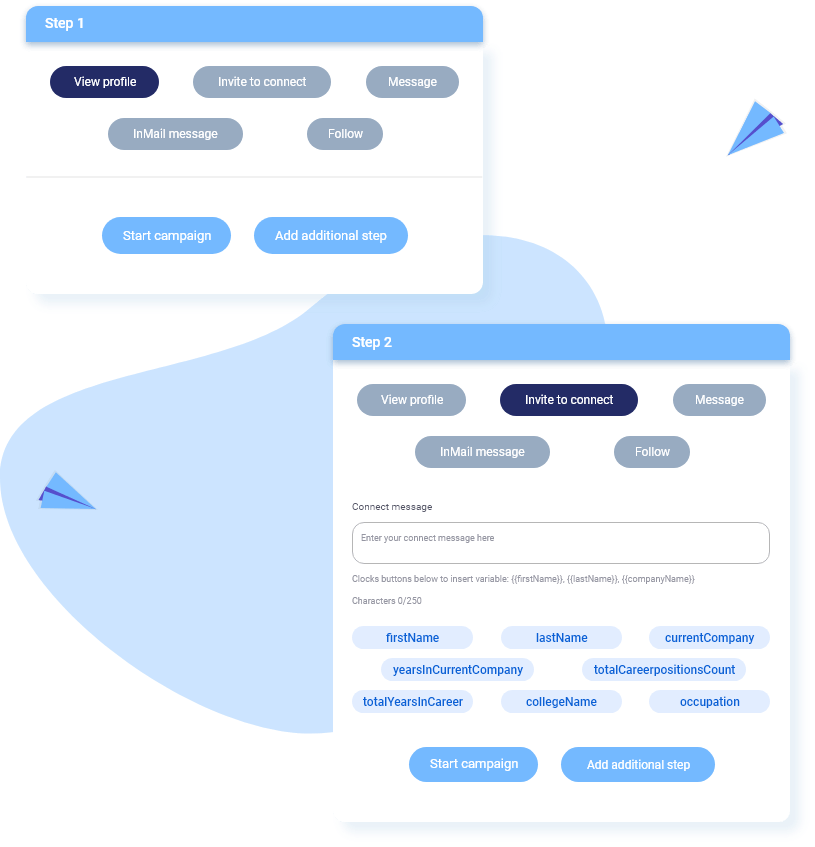 Powerful multi-step
campaigns
Set complex flows with placing steps and time delays Between them as you see fit.
Run campaigns for 2nd and 3rd connections combining connect, view, follow and message step, or engage with
your 1st connections. Cherry on top –
 run InMail campaigns on your prospects.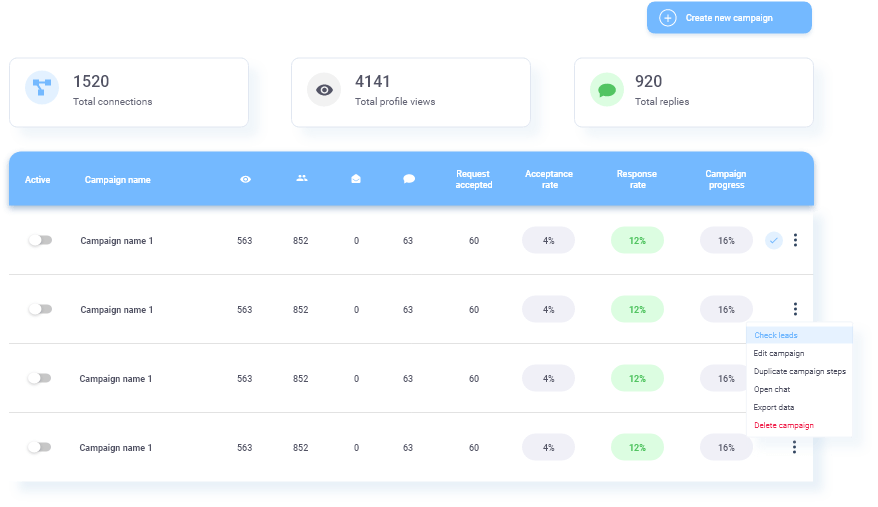 Run and track
multiple campaigns
Run multiple campaigns at once to better understand what works best for you, A/B test your approach and cover more ground. Daily limits are equally split between active campaigns.
Also keep an eye on insightful metrics available in real-time for each campaign.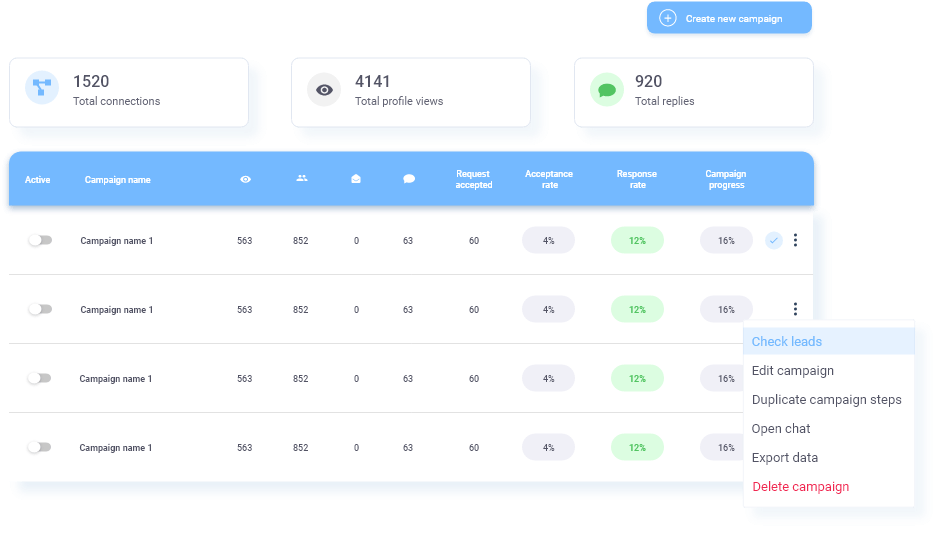 Perfect for agencies and everyone that has a need to manage more than one account. Easily add or remove LinkedIn accounts from a single dashboard. You can navigate and cycle through connected accounts in a second. And the best part – there is no limit to a number of accounts you can manage.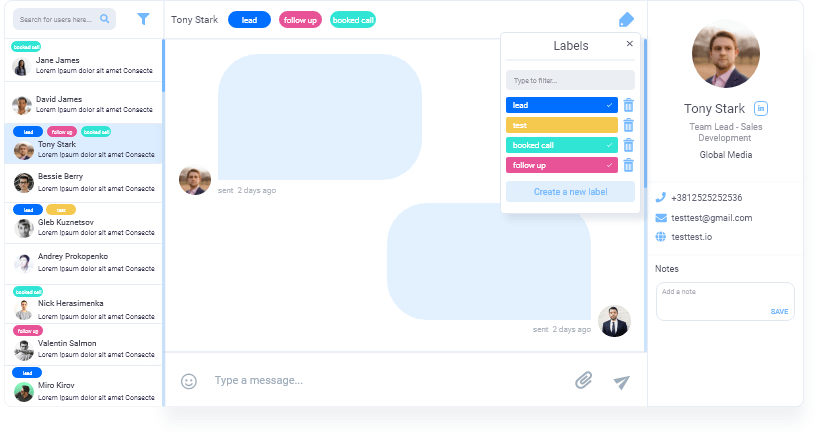 Handle conversations
with Smart Inbox
Forget about messy LinkedIn inbox and losing leads because you missed a reply. With our Smart inbox feature you can manage all of your conversations without ever leaving our app.
To help you do more in less, we also have labels along with an option to add notes in a CRM style.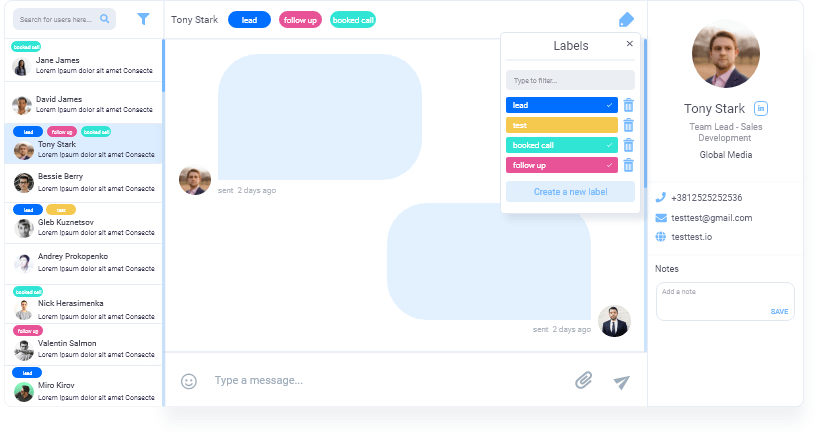 [testimonial_rotator id=1092]
Interested in our product? Schedule a demo or check out our pricing