Looking for a Reply.io alternative?
Book a demo with us and see for yourself why we are constantly seeing a surge of Reply.io's users migrating to Skylead!
How does Skylead compare to Reply.io
Features
Cloud-Based LinkedIn Automation

Skylead is a cloud-based solution which guarantees your safety along with a dedicated IP address from your location assigned to each LinkedIn account. The best part is that you don't have to have your PC running, everything is done in a perfectly humanlike manner.
Sales Navigator Integration

Both Skylead and Reply.io integrate with your Sales Navigator subscription LinkedIn.
Campaign Creation from LinkedIn Search

Both Skylead and Reply.io can create outreach campaigns by a regular LinkedIn search.
Campaign Creation from Sales Navigator

Both Skylead and Reply.io can create outreach campaigns by a regular LinkedIn search.

Both Skylead and Reply.io can create outreach campaigns by uploading a CSV.
Campaign Creation from LinkedIn Posts

Skylead allows you to create an outreach campaigns by targeting a specific post on LinkedIn.

Skylead can create inMail campaigns for LinkedIn that are only being sent out to prospects with the open profile thus not spending your inMail credits.
Campaign Creation from Lead Lists

Skylead allows you to create your outreach campaign by using your leads lists that you create through your Sales Navigator.
Native Image & GIF Personalization

Skylead has built its native image & GIF personalization feature that works seamlessly and is included in the cost for only $100.

With Skylead's Smart Sequences you are able to create custom IF/ELSE conditions with your outreach campaigns.

Both Skylead and Reply.io have an email automation outreach system that integrates with your Gmail, Outlook & custom SMTP servers email addresses.

Both Skylead and Reply.io can both find email addresses of the prospects.

Skylead and Reply.io can verify the business email addresses that it finds through it's email discovery.

Skylead offers you to white-label the solution and resell it as your own agency's proprietary technology stack.





























Useful features that Skylead provides you and Reply.io doesn't: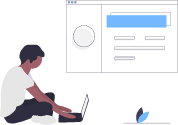 Campaign Creation from LinkedIn Posts
With Skylead campaign creation, you can target leads that interacted with a specific post on LinkedIn from anyone or any company and reach out to them through LinkedIn or Email. A powerful way to reach out to people who are interested in specific content and are active on LinkedIn.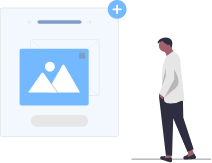 Native Image & GIF Personalization
Impress your leads by using our hyper-personalized Images & GIFs inside of your messages that take you less than 2 minutes to make and have everything on autopilot at the same time. And best of all… no need to pay for 2 separate tools, it's all available in the base package of Skylead.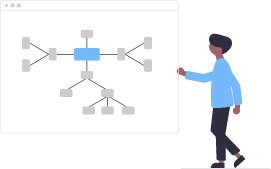 Have your workflows think for you. Smart sequences allow you to build multiple outcomes depending on the conditions you choose.
Skylead gives you 4 solutions in 1!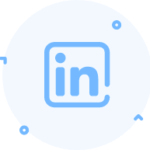 No need to do everything manually on LinkedIn anymore, now you can send your personalized connection request, messages and InMails on full autopilot. It also provides you with advanced data and reports that will tell you which sequences are driving better results.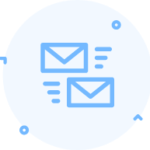 Skylead is also a cold email platform that allows you to send personalized emails at scale. Simply connect with any email provider on Skylead and create your campaigns with as many steps as you wish. Best of all, you can combine your LinkedIn and Email outreach in one campaign with different IF-ELSE conditions through Skylead's Smart Sequences.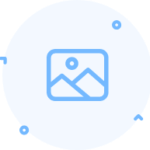 GIF & Image personalization
Now more than ever it is important to be authentic with your outreach. With Skylead's native Image & GIF personalization see how you can double your response rate. Create custom Images or GIFs in which you can include the Profile Image of the lead, their company logo and dynamic text like first name, title, company name, etc.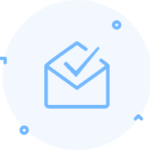 Email Discovery & Verification
Find & verify business emails of your prospects before connecting with them on LinkedIn. The Email Discovery uses a large number of signals to find the verified email address of anyone and so you can be 100% sure that your email will get to your prospect. No need for you to buy 2 separate tools for scraping and email discovery & verification, Skylead gives you everything in one place.
Best of all it only costs $100, no hidden fees!
Launch your first multichannel campaign in 3 minutes.
How can you make money from Skylead?
You can entirely white-label our solution and resell it as your own agency's proprietary technology stack. Book a quick demo with our team and see how it looks and works!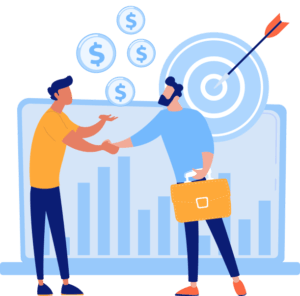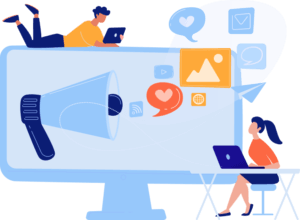 If you're already going to spread the word about Skylead, why not make a few extra bucks on the side? Join our affiliate program and earn 20% on the first commission and 10% for all recurring commissions for the lifetime of your referrals!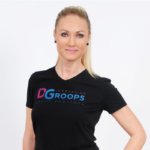 Katarina Dgroops
Co-Founder Dgroops
Skylead is really user-friendly which for me, being not a tech savvy person, is very important. We used it to target potential B2B customer, and the way our network grew was so smooth.
It is worth every euro and I would highly recommend this tool.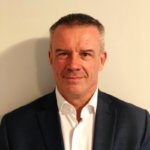 Rick Bolt
Head of Sales Incepta Solutions
This tool has helped us to connect to executive level contacts, the interface is very easy to use, the support has exceeded our expectations and I would recommend Skylead for any organization looking to increase their visibility.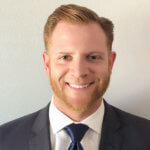 Alexander Hamilton
Founder and CEO Founder Prospect DNA
Working with Skylead has been amazing. The platform has been easy to use and has connected me with thousands of niche specific prospects whom I continue to work with to this day.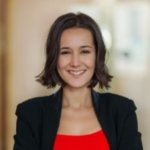 Katya
Chief Revenue Officer | VP of Growth 123Compare.me
Skylead allows us to successfully target & contact potential leads from small companies to large scale businesses. The support team is always there to assist with the campaigns.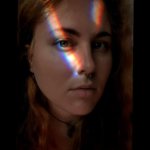 Elli
Content Manager Wachstumfabrik
Ever since I'm using Skylead for my company, the workload for LinkedIn Automation has significantly decreased. Therefore, I have much more time to focus on other tasks and I am being more productive than ever.
We're the alternative you've been searching for.
Start your free 7-day trial now and launch your first multichannel campaign in 3 minutes.