The quality of your network on LinkedIn plays a significant role in the benefits that you can get out of this platform.
According to LinkedIn's corporate communications manager, the people you are connected with have a big impact on the content that you see every day in your LinkedIn feed.
Also, the choice of your connections affects your feed, which becomes full of content that is relevant to your interests.
At the start of building a LinkedIn network, a lot of inexperienced users begin connecting with random people they don't even know, just to make their list of connections bigger.
Either that, or they connect with their entire address book that usually consists of many unnecessary connections.
After they get a bunch of connections, and after irrelevant content starts to flood feed, they realize that many of the connections they've made are totally worthless.
One of the things that will boost your career and position you for success is taking the effort and making a strategy to connect only with people related to you and your business.
In case you've sent some requests that you want to withdraw, we have some good news. It's possible to do that.
In this article we'll cover:

– How to cancel LinkedIn invitations that you've sent
– Why your LinkedIn invitations aren't getting accepted
– How to create engaging invitations that will boost your sales


How to Cancel LinkedIn Invitations
Before you cancel any of your LinkedIn invitations, you should know this information:

– You can't cancel multiple invitations in one step

– You can cancel the request as long as the user you've sent the request hasn't accepted it

– If you withdraw your request before the user sees it, they wouldn't even know that you've sent it

– In case the LinkedIn user accepts your request, there is always the option to remove them from your connections
In case you decide to cancel some of your LinkedIn invitations, you can do that in only a few steps.
First, go to Linkedin, and click on My Network in the header bar.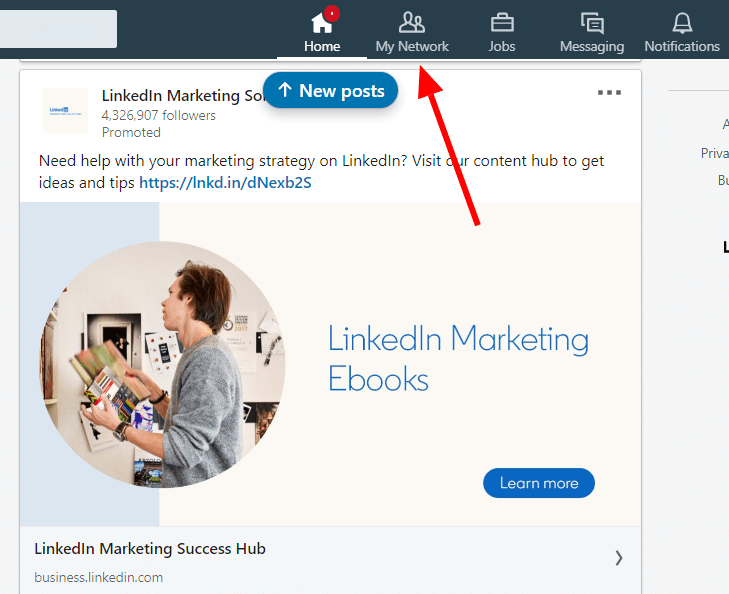 You will see your Invitations from the other users listed in the window. After clicking Show more, scroll down to the end and click See all invitations, as shown in the pictures below.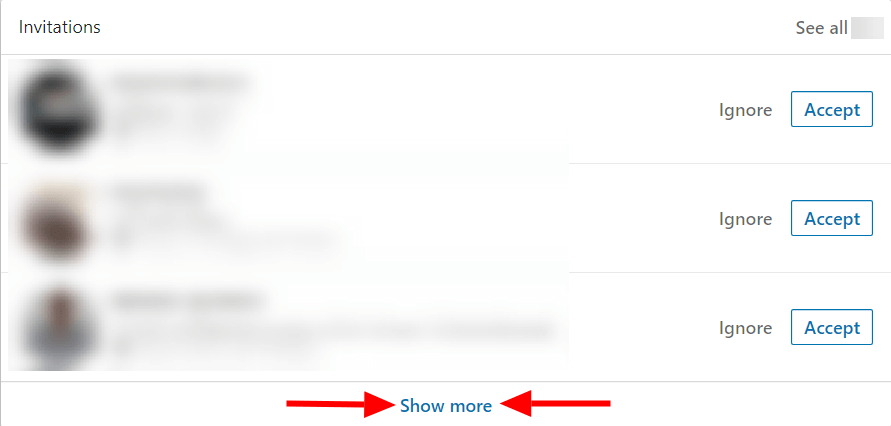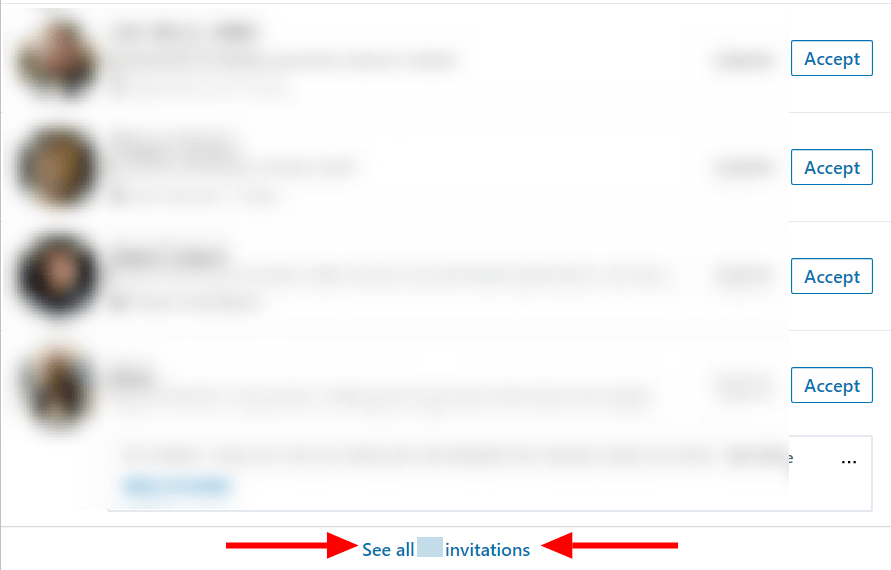 All your received invitations will be listed here, and this is where you can manage them. Also, this is the place to manage the invitations you've sent to others by choosing Sent.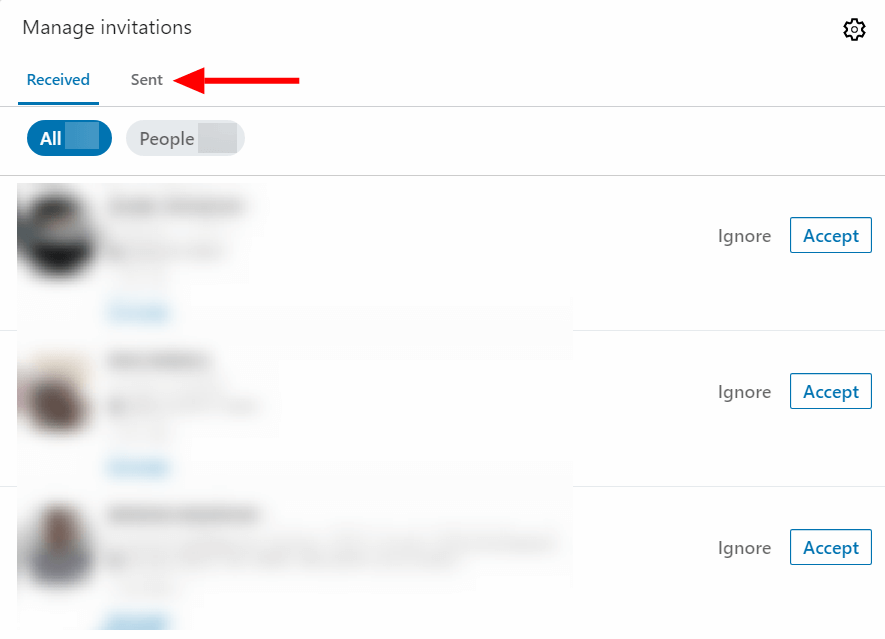 To cancel your invitations, you can do that for every invitation separately by clicking Withdraw.





After you've canceled your invitations, you won't be able to connect with those users for three weeks.
You can withdraw invitations using your phone too, and the process is no different than the one using your PC.


Why Your LinkedIn Invitations Aren't Getting Accepted
There are two main strategies people use when it comes to connecting on LinkedIn.
You can connect only with the people you know, and you can connect with anyone and everyone.
No matter the strategy, the goal is the same – to be accepted.
However, there are numerous reasons why your LinkedIn invitations aren't getting accepted, and we'll cover the main ones.


1. Incomplete LinkedIn Profile
Sending invitations actively to users without previously setting up your profile is a huge and inadmissible mistake.
There are many profiles on LinkedIn that look like this, and you don't want yours to be one of them.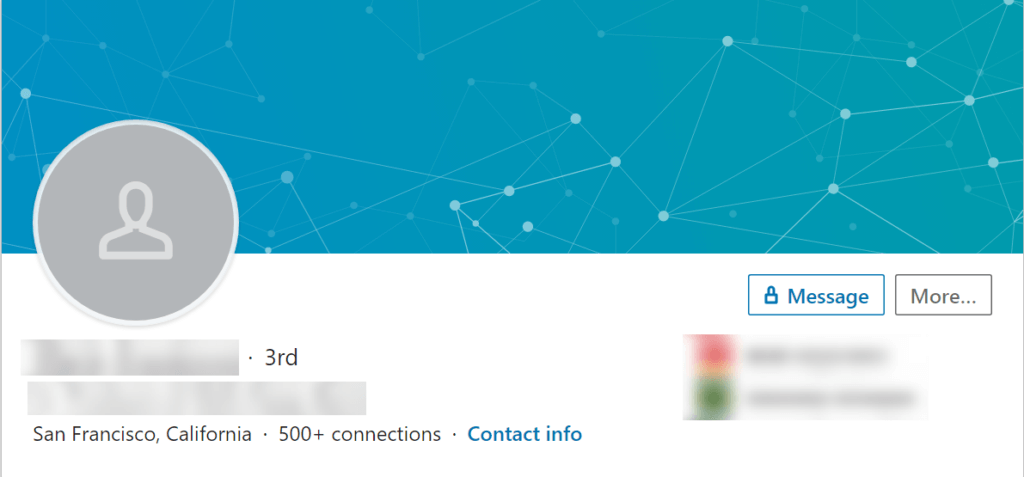 If you have no photo, no description of any kind, no experience details, no one on LinkedIn will take you seriously.
Without knowing who you are, why would they want to connect with you, right?


2. Outreaching Unknown People Without Having Common Connections
This depends on the person, but a lot of LinkedIn users don't accept unfamiliar people.
Those people simply see nothing that they have in common with you, which is the reason why they are skeptical.
In this case it's good to have common connections in order not to have your invitation ignored.


3. Sending Generic Message Requests
This mistake is the one that most LinkedIn users make.
They think that writing something generic like "Hey I'd like to connect with you" is enough to have their request accepted. Yeah, right!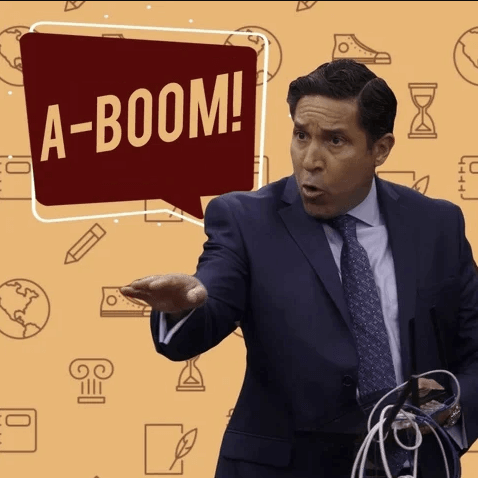 Here and there your request may be accepted, but not by a person who gets a lot of connection requests daily, because they get tons of messages that resemble yours, and they mostly remain ignored.
Why would they make an exception for you?


4. First Touch Selling
Chances for selling something via the LinkedIn invitation message are close to zero.
You have probably received tons of invitation messages where someone is trying to sell insurance to you.
This is simply not the way sales work.
In your invitation message, you should simply explain why you want to connect with the user you're outreaching, but not by trying to sell something.
It's only logical that you will need to provide some value for them before they buy anything you're selling.


How to Create Engaging LinkedIn Invitations and Boost Your Sales
Before you even start creating and sending out your invitations, it's important to optimize your profile properly.
Almost every LinkedIn user will check your profile before they decide whether they will accept or ignore your invitation.
That's why it's in your interest to give them a strong reason to accept you, get value from you, and create a relationship.
After you've taken care of your profile, you're ready to start inviting other users to connect. We have some advice on how to do that more efficiently.


Prepare the Ground for an Invitation
It's easy to connect with your colleagues or someone you know because those people know you personally.
Even if you don't know someone, you can try to remove that obstacle, so that the person you're connecting with becomes more familiar with you.
In that case, it's good to start engaging with the posts of those potential connections.
Start liking their posts, comment something meaningful, and try to get into discussions with them.
This will pave the way for you to build a relationship and those users will start to perceive you as someone who is a valuable connection.


Personalize Your Messages
Before you send an invitation, making your invitation messages more personalized is a must if you want to improve your acceptance rate.
Sending personalized messages helps you leave a good first impression and increases your chances of getting accepted.
Also, addressing users by their names and avoiding generic phrases as much as possible plays an important role in creating a strong relationship between you.
The users you connect with will want to know how you came across their profile and why it made you want to connect.
Since you're limited to 300 characters in your invitation message, you can use it in a way that is direct and honest.
Tell potential connections what your reason for connecting with them is and how you can provide value to them.
Don't worry, the time you invest to research your potential connection's profile will pay off.


Connect by Mentioning Common Interests
Adding many LinkedIn users who aren't from your niche, can decrease the quality of your LinkedIn feed and make it full of irrelevant content.
That's why connecting with someone that you share interests with is a great approach.
Also, mentioning your common interests in your invitation message will show those users that you've invested some time into reading about them and their work, and that they could benefit from connecting with you.


The Bottom Line
We hope this article helped you learn how to optimize the process of creating valuable connections on LinkedIn, and provided insights on why your requests may not be getting accepted.
We provided some advice on how to create engaging LinkedIn invitations that will increase your acceptance rate.
LinkedIn connections could become your potential clients, and you could increase your sales if you work on building relationships with them.
In order to automate your invitation process, you can try Skylead.
Using Skylead makes it easy to get tons of new connections, personalize all your messages based on the interests of the people you want to connect with, and it only takes a few minutes to automate many of your lead generation processes.
Skylead will increase your acceptance rate and sales while shortening the time you have to invest in making connections on LinkedIn. To book a short demo call, just choose the time and date that suits you in the Skylead calendar, and start boosting your business.
How to Cancel Unaccepted LinkedIn Invitations